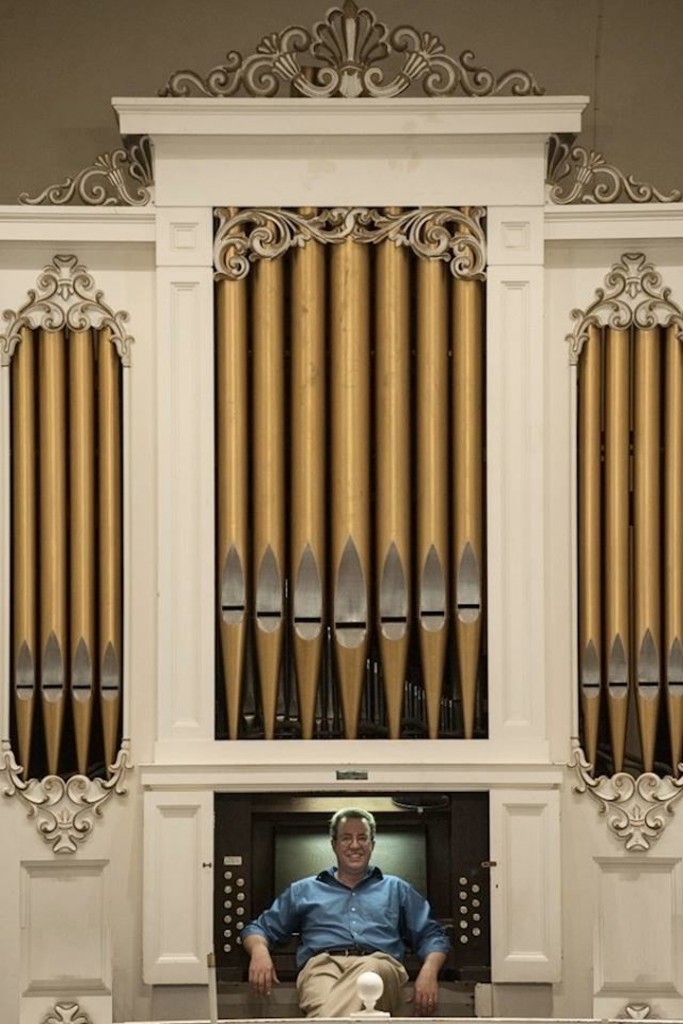 Aaron Robinson (b.1970) is an award–winning American composer, conductor, musicologist and best-selling author. As conductor, Robinson has conducted several premiere works for the concert stage and received critical acclaim for his work as conductor and musical arranger for Langston Hughes' Black Nativity: In Concert – A Gospel Celebration. The creation of which was documented for public television and went on to receive worldwide acclaim, resulting in a best-selling Christmas gospel album of the same name and Broadway vocal score.
Mr. Robinson studied composition and piano performance at the Boston Conservatory of Music. He has lectured extensively on the history of American music, including early jazz and ragtime, the music from The Great American Songbook and its composers, musical theater and Broadway, and film score. He has been called one of "America's foremost proponents of ragtime and early jazz." He has performed On- and Off- Broadway and in 2001 was musical supervisor, conductor and arranger for the Broadway musical Islands – A New Musical at the New Victory Theater on 42nd Street.
Mr. Robinson has written for television, film and theater, and produced several musicals for the stage. Many of his classical works have been performed throughout the world, including his famous New England Ragtime Suite, which has been called one of the most "original works of ragtime written in its true form since the turn of the 20th Century". He has released several recordings ranging from ragtime and early jazz to original contemporary piano, baroque harpsichord to romantic and 20th century orchestral organ, and original cast albums to gospel. Currently, Mr. Robinson is preparing to release for the first time ever: The Complete Ragtime Works for Piano by Max Morath (due out October 15, 2015) – celebrating one of the great champions of Ragtime music in the world today.
Returning to his native state of Maine in 2001, Mr. Robinson served as Director of Music for Music at Immanuel and Organist / Choir Master at the former Immanuel Baptist Church in Portland, Maine. He also resided as vocal coach and staff / faculty accompanist for the University of Southern Maine School of Music, former in-resident Musical Director for Good Theater, Celeste Player for the Portland Symphony Orchestra and lecturer for Merrill Auditorium's Broadway Series.
More recently, Mr. Robinson released his memoir Does God Sing – a Musical Journey worldwide in January 2013 to great acclaim. It quickly reached no. 5 on the bestsellers list for Barnes and Noble. He also received an Emmy nomination for composing the opening theme for the television series Maine Arts!. Mr. Robinson lives on the coast of Maine with his wife and son.