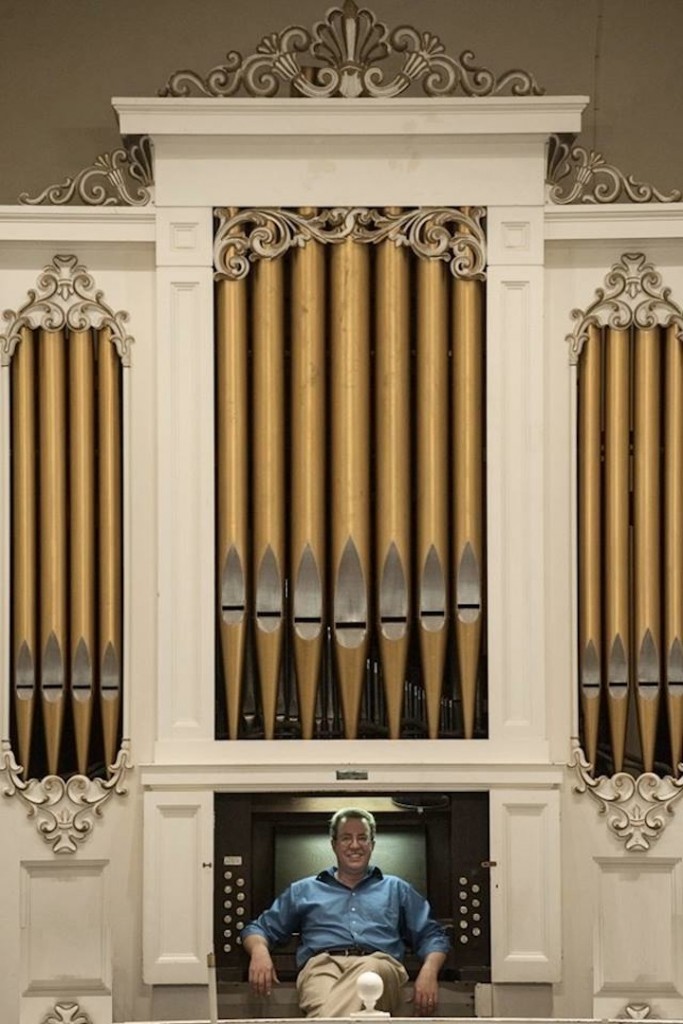 Aaron Robinson (b.1970) is an award–winning, Emmy-nominated American composer, conductor, musicologist and best-selling author. As conductor, Robinson has conducted several premiere works for the concert stage and received critical acclaim for his work as conductor and musical arranger for Langston Hughes' "Black Nativity: In Concert – A Gospel Celebration." The creation of which was documented for public television and went on to receive worldwide acclaim, resulting in several a best-selling Christmas gospel album, numerous annual productions and a Broadway vocal score. He is a proud member of the Grammy Recording Academy.
Mr. Robinson studied composition and piano performance at the Boston Conservatory of Music. He has lectured extensively on the history of American music, including early jazz and ragtime, The Great American Songbook and its composers, Broadway, and film score. He has been called one of "America's foremost proponents of ragtime and early jazz." 
Mr. Robinson has written for television, film and theater. Many of his classical works have been performed throughout the world, including his "Sonatina for Bassoon and Piano," "Suite for Band," "An American Requiem," "Variations on a Theme by Handel" for piano, and his famous "New England Ragtime Suite," which has been called one of the most "original works of ragtime written in its true form since the turn of the 20th Century."
The premiere of Robinson's choral work "This Will Be Our Reply To Violence" with words by Leonard Bernstein, in honor of the 2014 Paris Attacks, took place on May 4, 2017. It was the first time the Bernstein Estate had ever granted a composer the rights to set the words to music. Recognition came from Senators Angus King and Susan Collins, who wrote of the premiere: "With the scourge of violence unabated in our times, we all must increase our devotion to the highest ideals of humanity. Through your remarkable career as a composer, performer, and author, you are helping to elevate our nation as you bring distinction to our great state of Maine."
Mr. Robinson has released several recordings ranging from jazz to original contemporary piano, baroque harpsichord to romantic and 20th century orchestral organ, and original cast albums to gospel. In 2001 Robinson was musical supervisor, conductor and arranger for the musical "Islands" on Broadway at the New Victory Theater on 42nd Street in NYC. In 2013, Mr. Robinson released his memoir "Does God Sing – a Musical Journey" worldwide. It quickly reached no. 5 on the bestsellers regional list for Barnes and Noble.
Most recently, Robinson collaborated with celebrated, award-winning children's book author and illustrator Ashley Bryan on a commission entitled "A Tender Bridge – An African American Requiem": a 90-minute work for chorus, orchestra, children's and gospel choir, and jazz ensemble. The Requiem incorporates text and selected writings from Bryan's works with 12 movements from the traditional Mass. 
In 2019, Robinson's "Suite for Band" was premiered in New York, along with his "Variations on a Theme by Handel" for piano. Later that same year, Robinson premiered The 1st Annual "Glenn Jenks Ragtime Revue" at the Camden Opera House; which celebrated the life, legacy and music of composer and pianist Glenn Jenks. In conjunction, Robinson released "The Complete Ragtime Works for Piano" – a folio containing 35 works for piano by Glenn Jenks. Proceeds from the Revue help benefit the "Glenn Jenks Musical Scholarship Fund" aimed to help assist graduating students wishing to further their careers in the field of music.
Mr. Robinson lives on the coast of Maine with his son.